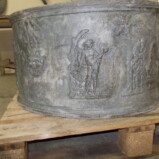 Posted on Jul 21, 2015
Dyffryn Gardens are an exceptional example of Edwardian garden design. Covering more than 55 acres they feature a stunning collection of intimate garden rooms including a rose garden, Pompeian garden and several ponds. The enormous great lawn is bordered by seasonal bedding and a croquet lawn. There is also a large...
Read more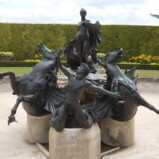 Posted on Aug 19, 2013
This beatifully sculpted fountain with Venus, attended by cherubs and drawn by magical sea creatures was created by English/American sculptor, Thomas Waldo Story (1855 – 1915). Originally the fountain was part of a re-design of the gardens following the owner's wedding in the early twentieth century. The...
Read more