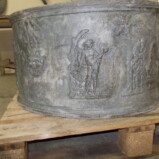 Posted on Jul 21, 2015
Dyffryn Gardens are an exceptional example of Edwardian garden design. Covering more than 55 acres they feature a stunning collection of intimate garden rooms including a rose garden, Pompeian garden and several ponds. The enormous great lawn is bordered by seasonal bedding and a croquet lawn. There is also a large...
Read more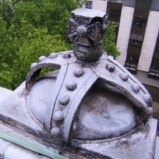 Posted on Jan 25, 2012
Architecture Design and build Eura was responsible for assessing the damage and then designing armatures to support the structures, reworking or renewing the degraded lead whilst ensuring the aesthetic integrity of all.
Read more